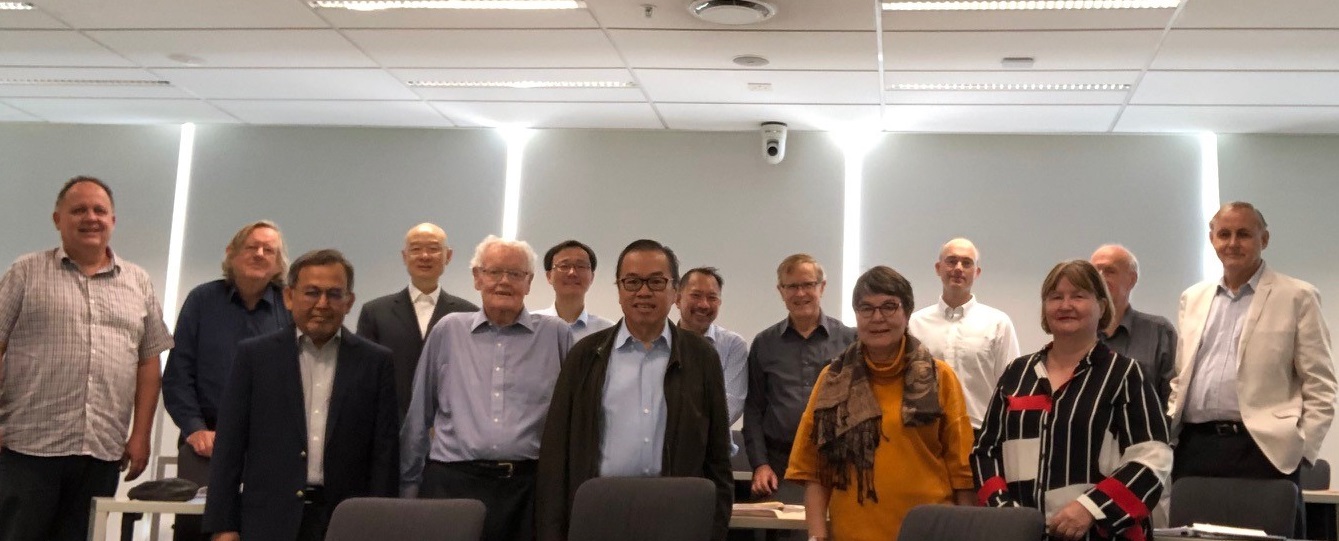 From left to right: Mr Rory McLeod, Prof Gary Hawke, Ambassador Muhamad Noor, Ambassador Zhang Xianyi, Mr Brian Lynch, Dr Yang Zerui, Dato' Steven Wong, Mr Eduardo Pedrosa, Dr Charles Morrison, Ms Yvonne Lucas, Dr Steven Poelhekke, Ms Fran O'Sullivan, Prof Robert Scollay, and Dr Alan Bollard
The PECC task force on APEC Beyond 2020 met in Auckland on 22-23 March. Members of the task force were joined by the immediate past Executive Directors of APEC, Dr Alan Bollard and Ambassador Muhamad Noor Yacob as well as members of the New Zealand PECC committee.
Since 1994, APEC's work has been driven by the Bogor Goals of free and open trade and investment by 2020. With that deadline looming large, in 2017 when APEC leaders met in Danang they established a Vision Group to assist Senior Officials in shaping the post-2020 Vision, including through consultations with relevant stakeholders. To facilitate PECC's input to this process, the Standing Committee established a task force under the leadership of its Malaysian and New Zealand committees.
The task force's work began by undertaking a survey of regional experts on their views on regional developments and APEC's future role. The meeting in Auckland was structured to debate what APEC's future vision should be; the supporting conditions and implementation of the vision; APEC's previous and future value proposition; and threats and challenges.
The task force will submit its report to the PECC Standing Committee when it meets in Vina del Mar in mid-May.