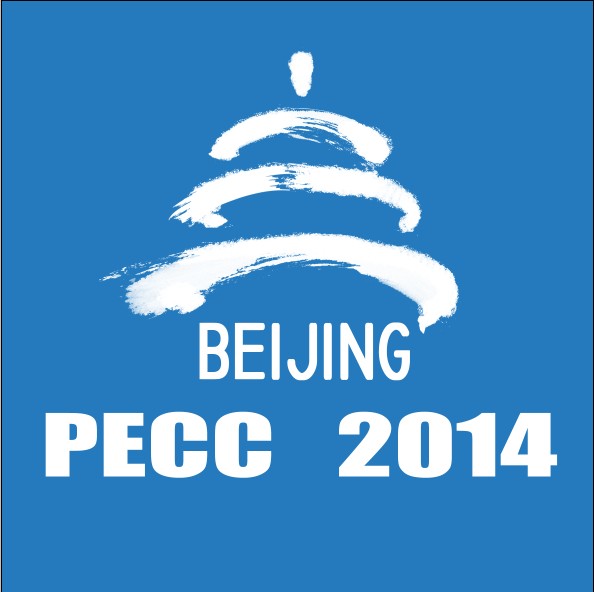 This year marks the 25th anniversary of APEC and the 20th anniversary of the Bogor Goals. As a champion of regional economic cooperation and a founding partner of APEC, PECC has an important role to play in helping the APEC policy making process by providing proactive policy advice and support.
This year's APEC theme is "Shaping the future through Asia-Pacific partnership" under which China has identified three priorities: 1) Advancing regional economic integration; 2) Promoting innovative development, economic reform, and growth; and 3) Strengthening comprehensive connectivity and infrastructure development. In support of these APEC priorities set out by China, PECC organized its 22nd General Meeting in Beijing just two months ahead of the APEC Leaders' Week. This lead time provided a unique opportunity for PECC members and the invited public audience to provide intellectual input to this year's APEC process and beyond. It also served as a good opportunity to take a close look at China's economic development aspirations and its economic policy orientation.
PECC Standing Committee meeting was held back-to-back with the General Meeting. PECC invites youth representatives to participate in General Meetings. about 40 students selected by member committees of PECC attended this year's meeting.
AGENDA


♦ WELCOME REMARKS & OPENING SPEECH


♦ SESSION 1. The New Normal: Economic Restructuring in the Asia-Pacific


♦ SESSION 2. Exploring the New Drivers and New Ways for Economic Growth


♦ CONCURRENT SESSIONS:
1) Urbanization and Sustainable Development of Cities - A ready engine to promote economic growth and cooperation
2) The Energy Challenge of Sustainable Development and Energy Security
3) Global Value Chains (GVCs) - A new perspective on trade and investment
4) Chines Entrepreneurs Participating in Regional Economic Cooperation
♦ SESSION 3. Financial Cooperation in the Asia-Pacific: Status Quo and Prospects


♦ SESSION 4. Regional Economic Integration: Principles, Pathways, and Vision


♦ CONCLUDING SESSION
Program for PECC General Meeting & Next Generation
Download the detailed program agenda for General Meeting with speakers