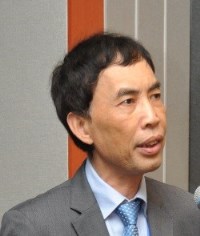 Dr. Vo Tri Thanh is the new Chair for the Vietnamese committee for PECC. Dr. Vo is currently the senior expert of the Central Institute for Economic Management (CIEM).

Dr. Vo mainly undertakes research and provides consultation on issues related to trade liberalization and international economic integration and macroeconomic policies. His other areas of interests include institutional reforms, financial system and economic development. He has received a bachelor of science from the Moscow State University, and a master's degree and PhD in economics from the Australian National University.

He takes over the position from Mr. Vu Tien Loc, former VNCPEC Chair.