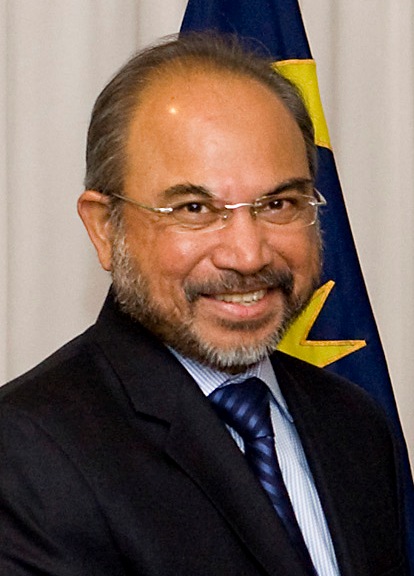 Tan Sri Rastam Mohd Isa has been appointed as the new Chair for MANCPEC on 1 January 2014. Tan Sri Rastam is also appointed as Chief Executive of the Institute of Strategic and International Studies (ISIS) Malaysia. He takes over from YBhg Tan Sri Dato' Seri Mohamed Jawhar Hassan, the former MANCPEC Chair.
Tan Sri Rastam spent more than 36 years as a career diplomat in the service of the Government of Malaysia. He served in various capacities at the Ministry of Foreign Affairs and Malaysian diplomatic missions abroad, including as High Commissioner of Malaysia to Pakistan, Ambassador of Malaysia to Bosnia Herzegovina, and the Republic of Indonesia as well as Permanent Representative of Malaysia to the United Nations in New York. He was appointed as Secretary General of the Ministry of Foreign Affairs on 8 January 2006 and officially retired from government service on 2 September 2010.
Throughout his career at the Ministry of Foreign Affairs Tan Sri Rastam participated in numerous bilateral, regional and international meetings at the summit, ministerial and senior official levels. He has also been involved in numerous track II conferences, meetings and symposia.

He holds a Bachelor of Social Science (Hons) degree from Universiti Sains Malaysia, a Master of Arts degree in International Relations and Strategic Studies from the University of Lancaster and a Certificate of Diplomacy from the University of Oxford. Tan Sri Rastam has received federal and state awards, namely, the Panglima Setia Mahkota (PSM), SSAP, PJN, SIMP, DIMP, KMN and AMN.